I Can for Kids (iCAN) is beyond fortunate to receive ongoing support from two innovative and local businesses who are highly committed to building healthier, stronger communities. Both these champions donate a portion of their sales to our charity so we can continue to empower thousands of food-insecure kids and families with the ability to regain control of their health, their diet, and their confidence. Through their support of our grocery gift card program, more and more families can plan, purchase, and provide the foods that meet their children's unique cultural, religious, and health needs.  
Sprout Society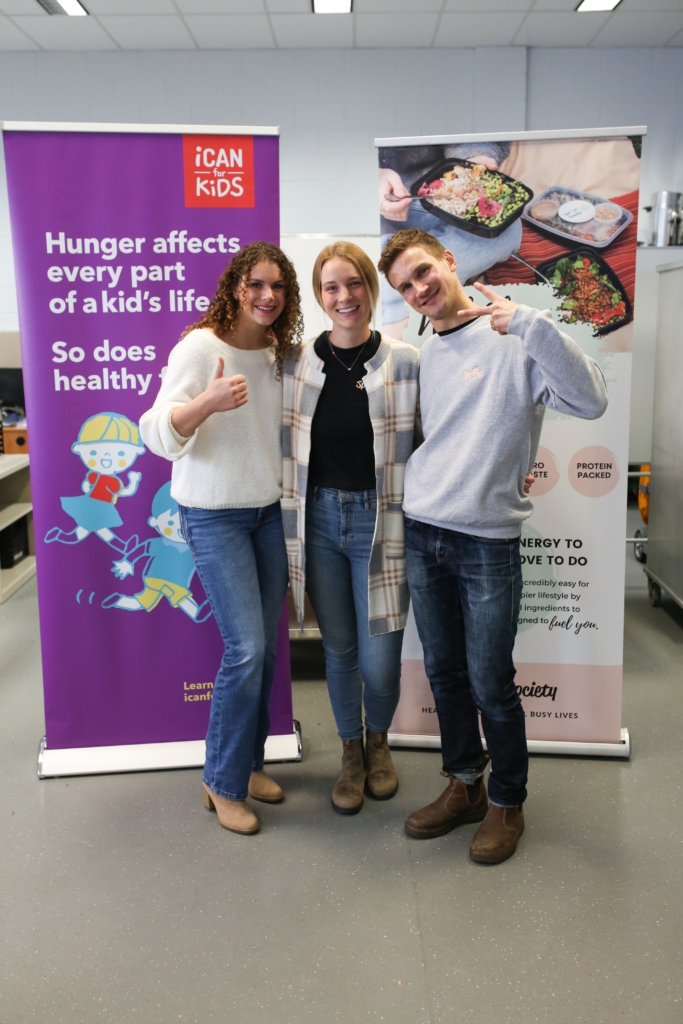 Sprout Society has quickly become Calgary's most community-minded meal delivery service in just a few years. In a recent social media post, they describe their newest give back program, Meals with Meaning, which is an easy way to help fuel the well-being of thousands of food-insecure children and families. Each time you buy one of their tasty Meals with Meaning, Sprout contributes fifty cents of your payment as a donation to our program and then they match it to double your impact!
Speaking of impact… over the last two years, Sprout has donated nearly $17,000 to support our program!

We encourage you to join Sprout's movement for a healthier community! It's never been easier to make a healthy choice for lunch or dinner and contribute to a brighter future for the next generation of Calgarians.
Solar YYC
A huge thanks to Solar YYC for their ongoing support of iCAN and food-insecure kids! This budding organization designs and installs residential and commercial solar arrays across Alberta and Saskatchewan to help make energy more affordable and sustainable. In operation since 2016, they are a community-driven business that prioritizes the interest of their stakeholders over the traditional goals of a for-profit enterprise. And we love working with them!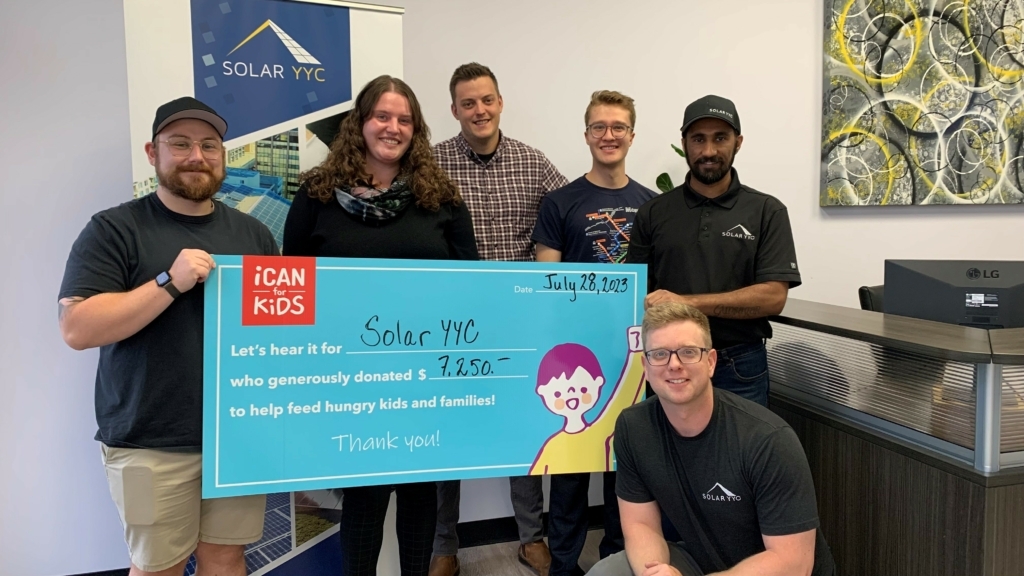 "We chose to partner with I Can for Kids because they are a force for good in our city. They provide comfort and dignity to the most vulnerable members of our society and our children, and that's a mission we wanted to get behind. The method of delivery is also exceptionally well researched and efficient in terms of getting the most good to the most people per dollar."

Alex Tyndale, President
Together, we're creating a promising and more equitable future for the next generation. And we'd appreciate your help! Our fundraising goal for 2023 is $1.7 million. Big or small, every investment goes way beyond healthy food. Please donate today!