What if you couldn't shop in a grocery store like everyone else because of your financial situation?
What if suddenly you could because generous donors made it possible? Through your donation to I Can for Kids, you are supporting a shift towards a more dignified approach to alleviating food insecurity.
Your donation will be used to:
Provide grocery gift cards to families so they can select food that meets their unique personal and cultural preferences with a greater sense of dignity and belonging.

Provide immediate access to fresh fruit, vegetables and other nutritious "quick" foods to children and youth who need it NOW.
Identify opportunities to work with others to improve access to healthy food.
Use what we learn to engage in big picture conversations around poverty reduction.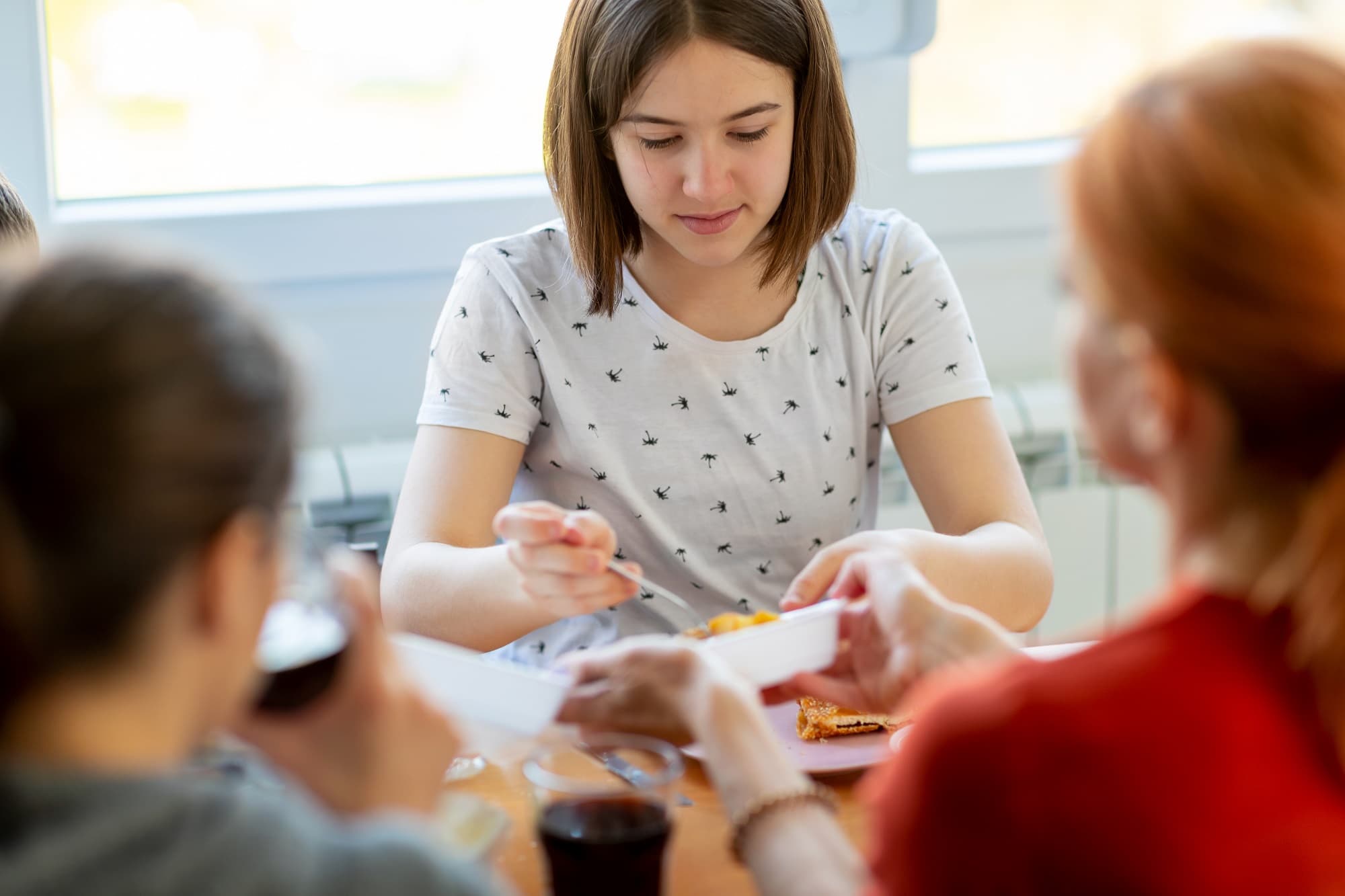 We choose to give a monthly donation to help our budgeting, which helps IC4K count on a predictable monthly revenue stream.  Seeing the IC4K donation on our monthly statement, alongside our monthly grocery expenses, validates our choice to give.
When you give to I Can for Kids you are: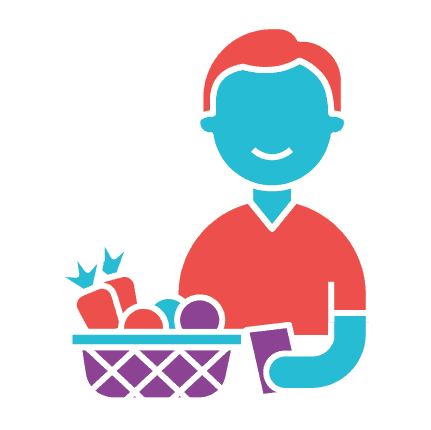 Giving people dignity and choice.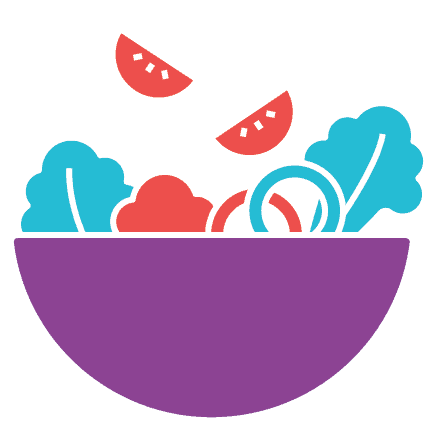 Meeting immediate hunger needs in Calgary with fresh and nutritious food.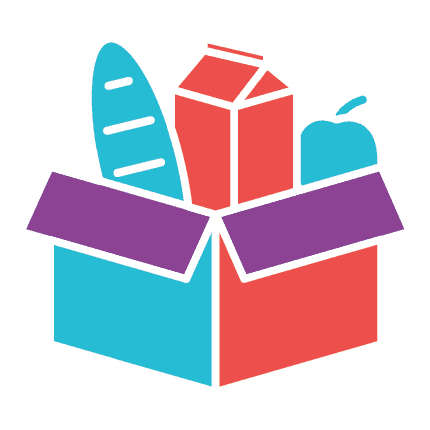 Furthering our mission to alleviate food insecurity in children and youth.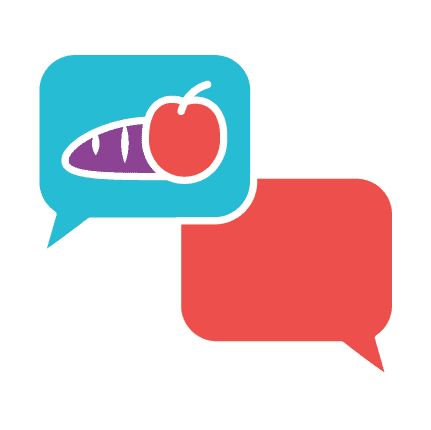 Participating in the conversation around poverty reduction.
Who is I Can for Kids?
I Can for Kids Foundation Inc. is a Calgary-based registered charity whose mission is to end childhood hunger in Calgary. Inspired by Sutton Garner, who at the young age of 11 learned about the impact of childhood hunger, our story is one of a community working together to feed local kids, without barriers or limitations, so they can reach their full potential. With Sutton as a model, all who work alongside I Can for Kids know that one person can make a difference and feel empowered to make one themselves.
How does I Can for Kids help hungry kids?
Through a network of over 25 trusted frontline social service agency partners, I Can for Kids provides grocery gift cards, child-friendly food packs, fresh produce, peanut butter and an assortment of other nutritious items to children and youth experiencing emergency, temporary or chronic food insecurity. 
How can I support I Can for Kids?
There are many ways to join us in the fight to end childhood hunger. You can donate online anytime at www.icanforkids.ca/donate We invite you to consider becoming a monthly donor, a corporate sponsor, hosting a FUNdraising event, or designating I Can for Kids as beneficiary of your company, team, community or club event.
What's in an I Can for Kids food pack?
At I Can for Kids, we are mindful that our food pack contents need to be healthful choices and the selection nutritionally balanced to support children's developing minds and bodies. We work closely with our agency partners and two registered dieticians, one specializing in pediatric nutrition, to thoughtfully design food packs that are child-friendly, while offering nutritional value, variety and choice. We supplement our food packs with peanut butter, fresh produce and an assortment of other nutritious items when and where possible.
How does hunger affect kids?
Children have special characteristics and needs for healthy development and nutrition is vital to their success. Hungry kids are more likely to experience serious short- and long-term health issues, developmental delays, and social, behavioral and emotional problems. Childhood hunger has even been linked to significant health problems in adulthood. Summer hunger can delay a child's academic performance by up to two months at the start of the school year.
Why is it important to support hungry kids over the summer?
School nutrition programs play a critical role in helping children build healthy minds and bodies. Sadly, the majority of low-income kids who depend on subsidized nutrition programs during the school year do not have the same access to a free meal during the summer break. Rising food prices, increased child care costs over the summer, and back-to-school expenses make it increasingly difficult for parents to provide basic needs for their children. It can be a desperate feeling for many. Missing out on necessary nutrition during the summer can delay a child's academic performance by up to two months at the start of the school year. I Can for Kids helps ease their worries by providing nutritional support at a time when few options exist.
How many kids need help?
In 2018, Calgary had 196,000 people living in poverty, 50,000 of whom were children and youth. That was two years ago. Before the pandemic hit, before even more Calgarians lost their jobs. Because of the economic shutdown and subsequent job losses it is most certainly more now – we just don't know exactly how much. The number of children and youth living in poverty is alarming. And living in poverty is a significant marker for living in a home that is food insecure.
Will I receive a tax receipt for my donation?
Yes! I Can for Kids Foundation Inc. is a registered charity in good standing with Canada Revenue Agency (CRA) and issues official receipts for income tax purposes for qualified donations in accordance with CRA regulations. Our charitable registration number is 788073294RR0001.
What's your code of conduct regarding fundraising and administration expenses?
We appreciate and respect each and every donor who invests in our mission to ending childhood hunger in Calgary and abide by the Association of Fundraising Professionals Code of Ethical Standards and Donors Bill of Rights. We are very diligent in sourcing gift-in-kind products and services to support our mission. By doing so, we are able to keep our operating costs to a minimum, therefore maximizing the impact of our work. In 2020, our annual cost to raise a dollar was $.04, our administrative expenses were exceptionally low at 4%, and 90% of gross contributions directly supported our grocery gift card and food program.
What is your fundraising goal for 2021?
In 2021, we expect to raise $1.4 million in charitable cash and gift in kind donations, estimating 85% of gross contributions directly benefiting our grocery gift card and food program. Our cost to raise a dollar for our annual fundraising campaigns is estimated at $.08. Proceeds will be used where needed most unless otherwise designated by the donor. A tax receipt is issued for all qualified donations in accordance with CRA regulations.
What is your privacy policy?
I Can for Kids Foundation values everyone involved in our effort to end child hunger in Calgary. Whether an employee, donor, volunteer, community or agency partner, your support and your privacy is important to us. I Can for Kids is committed to maintaining the accuracy, confidentiality and security of your personal information. For our full and complete privacy policy, please click here.
Let's feed more kids and help make an impact on food insecurity.