Beginning Thursday, June 3rd and continuing every Thursday throughout the summer, Village Ice Cream will be offering pre-made ice cream cups in 4 different flavours.
Visitors can stop by for a complimentary Little Villager single serving of Village Ice Cream. The "pop-up" will be located near the University District Discovery Centre every Thursday from 3-6pm. Donations to I Can for Kids are welcome – in person using cash or online using the QR code at the site. Or you can make a donation now.
A huge I Can for Kids thank you to University District and Village Ice Cream for helping us continue to make an impact in our community and work towards ending food insecurity for 50,000 kids in our community.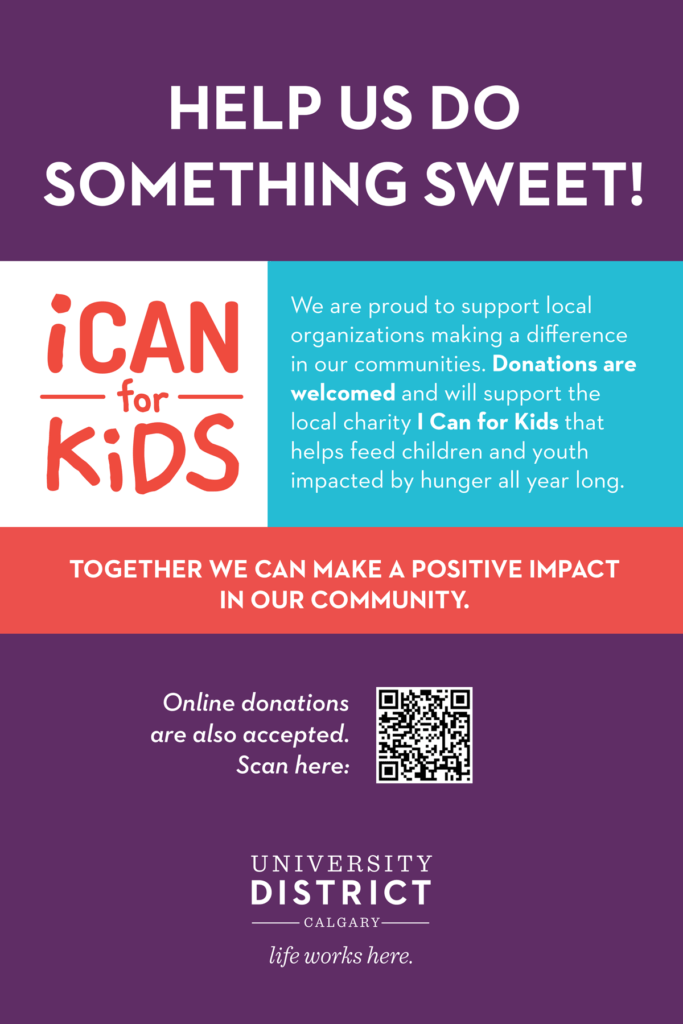 About I Can for Kids
Since 2015, I Can for Kids has been supporting thousands of hungry children in Calgary every year. We work closely with over 25 local social service agency partners with direct connections to children in need to distribute nutritious food packs, fresh fruits and vegetables, and grocery gift cards. Our grocery gift card program is a more dignified and inclusive approach to dealing with hunger, allowing families to shop where everyone else shops and choose foods that are appropriate to their personal and cultural needs. In 2020, we fed over 28,000 kids in 136 communities across the city.
---
Learn more about who we are and how we're impacting the lives of hungry children in Calgary, visit www.icanforkids.ca.