Rotary Club of Calgary Fish Creek presents their 5th Annual Pub Quiz at Tops Pizza & Steak House – in-person!
Saturday, March 5th, 2022. Dinner at 6 p.m., Quiz from 7-10 p.m.
Join in for a night of fun, trivia, food and friends. Teams of 4 compete against each other for bragging rights, and all money raised will be donated to I Can for Kids.
Register individually to pre-order your dinner. Be sure to include your team name so your meal will be delivered to the correct team table. Upon registration, an email will be sent to you confirming your registration and food order, along with payment instructions.
Pub Quiz – $50 per person, includes quiz and dinner.
There will also be a cash bar and an optional 50/50 draw to be drawn that night.
*Participants must be 18 years of age or older & fully vaccinated.
**In the event of increased COVID restrictions, an online version will be substituted and adjustments with regards to pricing or food will be communicated.
We look forward to seeing you and appreciate your support of I Can for Kids.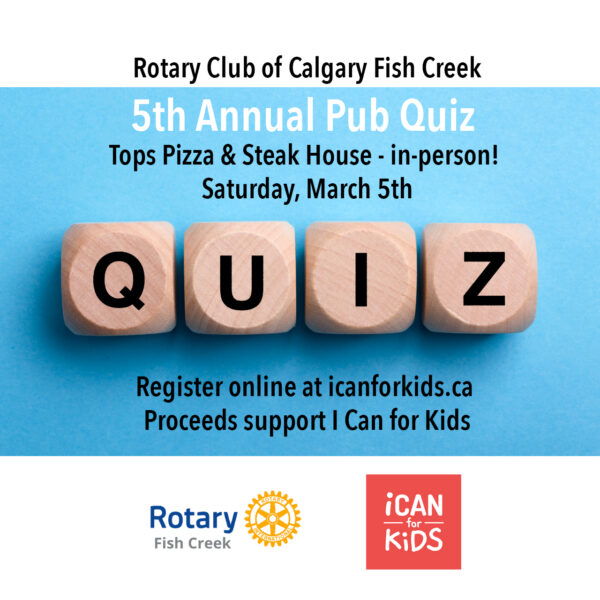 ---
It's time to tackle childhood hunger.
We're on it, but we need your help. Please donate today!