There are over 50,000 children going hungry in our city. Help us feed them.
We are nearly there! Thanks to our partnership with Save-On-Foods and their generous contribution of matching donations up to $10,000, we are almost at our goal! Help us continue to make an impact in our community and work towards ending food insecurity for 50,000 kids in our community.
---
JUNE UPDATE: Thanks to generous Calgarians and our amazing friends at Save-On-Foods, our May campaign raised over $29,000 – benefitting more than 1,400 hungry kids in our city!  Thank you to everyone who donated!
---
Shop at any Save-On-Foods in Calgary before the end of the month to make your donation right at the checkout. Or make your donation now.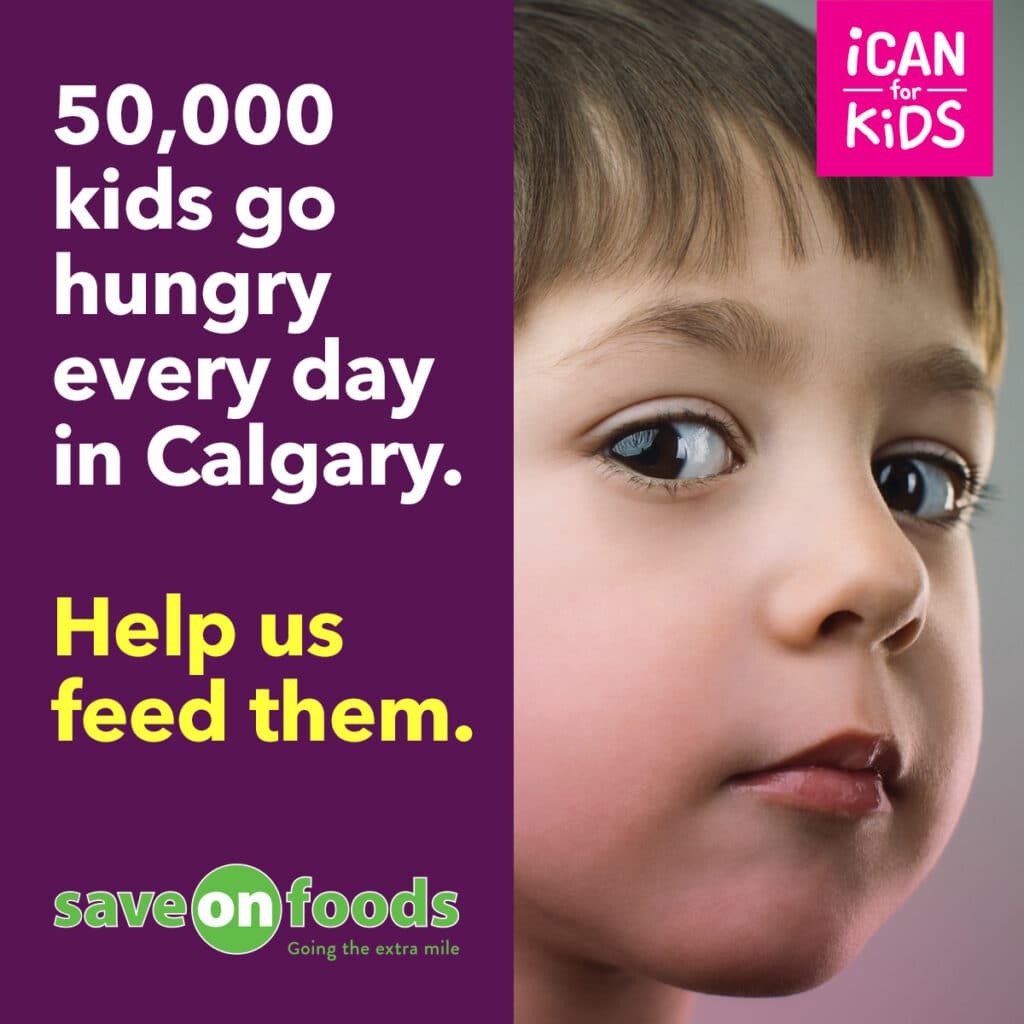 About I Can for Kids
Since 2015, I Can for Kids has been supporting thousands of hungry children in Calgary every year. We work closely with over 25 local social service agency partners with direct connections to children in need to distribute nutritious food packs, fresh fruits and vegetables, and grocery gift cards. Our grocery gift card program is a more dignified and inclusive approach to dealing with hunger, allowing families to shop where everyone else shops and choose foods that are appropriate to their personal and cultural needs. In 2020, we fed over 28,000 kids in 136 communities across the city.
---
Learn more about who we are and how we're impacting the lives of hungry children in Calgary, visit www.icanforkids.ca.