Thanksgiving gives us time to reflect on things we are thankful for. This holiday is well known in North America, celebrated in October in Canada and in November for our neighbours to the South. It is a time that family comes together and celebrates with food. Our North American fare is typically a turkey with all the fixings; mashed potatoes, stuffing, gravy and vegetables and pumpkin pie for dessert!
It gets us thinking about other October celebrations around the world and what foods they celebrate over. Here are a few we discovered:
Oktoberfest: In Munich, Germany, there is a two-week period in early fall where people from all over the world come together for this festival. It started in 1810 in celebration of a marriage of the crown prince to the princess. It has turned into a two-week festival with amusement rides, entertainment, music and dancing. The traditional fare for this festival includes roast chicken (Hendl), roast pork (Schweinebraten), roasted ham hock (Schweinshaxe), grilled fish on a stick (Steckerlfisch), sausages (Würstl) and warm soft pretzels (Brezen). All of this can be accompanied with sauerkraut and potato salad, and of course a stein of beer.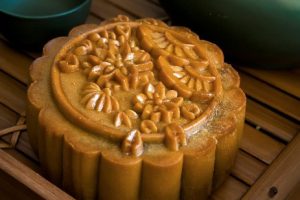 Mid-Autumn Festival: This festival is often celebrated by East and South Asian people. It is also known as the moon festival and is the second most important holiday after Chinese New Year. The origins of this festival date back 3000 years when the emperors of China would worship the moon for bountiful harvests. It is a time for gathering with family, giving thanks for the harvest and praying for a good future. The most popular food eaten during this festival are mooncakes, a pastry made with a red bean or lotus seed paste filling. It is often served with tea. Picture (Mooncake 2 on Picspree)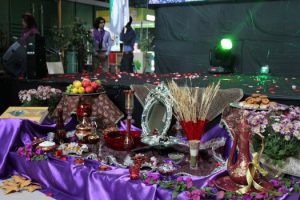 Mehregan: This harvest festival's origins are in Iran. It celebrates friendship, love and gift giving. The table on this holiday is covered in a colourful tablecloth, accented with dried marjoram, a frankincense burner, a mirror, candy, flowers, and nuts and seeds including pistachios and lotus seeds.
The one thing all of these celebrations have in common is they bring together family. It doesn't matter what you have on the table, the fall is a great time to come together as family and reflect on the things we are thankful for.